Flatbread Dough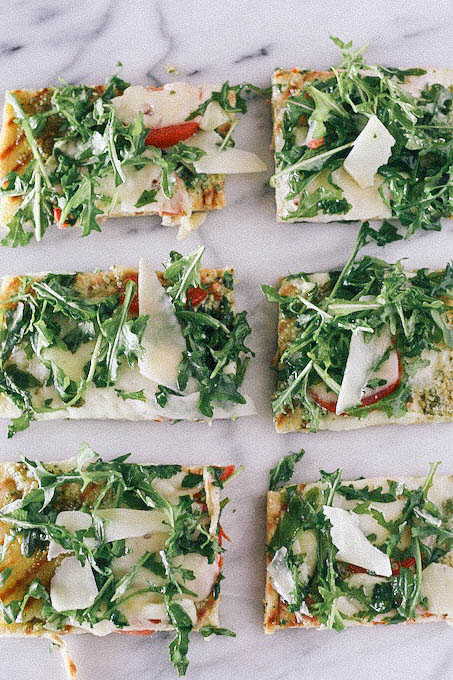 3½ cups (loose) all purpose flour
⅓ cup extra virgin olive oil
2 teaspoons kosher salt
1 cup warm water
4½ teaspoons ( 2 packets) rapid rise yeast
or
500 gr all purpose flour
75 gr olive oil
1 tbs salt
250 ml warm water
10 gr fresh yeast or 15 gr granulated yeast
Melt the yeast in warm water and mix everything. Let it rest for 10 min, after with a rolling pin make a thin dough, you decide how thick you want it. We usually cut it 16" by 5".
Note: I split dough in half and made 2 flatbreads.
Once you have it cutted mark it both sides on a flat top or grill, basically you par cook it so it won't need to stay on the oven too long.