Pesto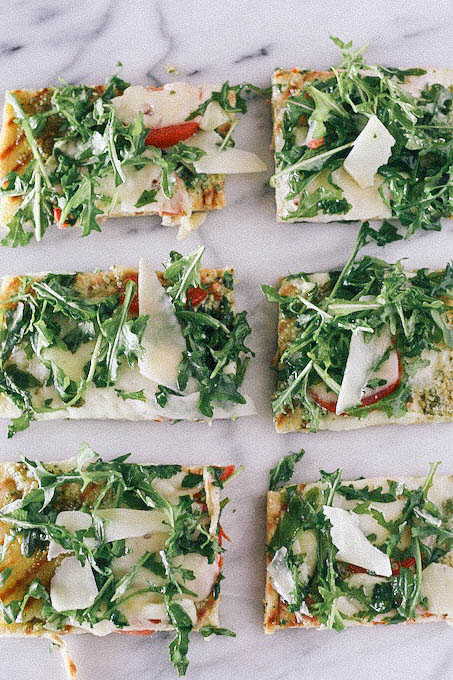 3 tablespoons pine nuts
3 to 4 garlic cloves, peeled
½ cup packed fresh basil leaves
1 teaspoon kosher salt
½ cup extra-virgin cold pressed olive oil
¼ cup finely grated Parmigiano-Reggiano
Heat the oven to 325 degrees. Spread pine nuts on a baking sheet and toast in the oven for 8 to 10 minutes, until lightly browned. Let cool.
In a food processor, add toasted pine nuts, garlic cloves, basil, and salt. Pulse a few times. With the food processor running, slowly drizzle in the olive oil and add the Parmigiano-Reggiano, mixing well to incorporate.
You can store pesto in a jar topped with a little olive oil, in the refrigerator for up to 5 days, or freeze for 3 months.